Join us at the workspace! Friday, November 3rd @ 7:30pm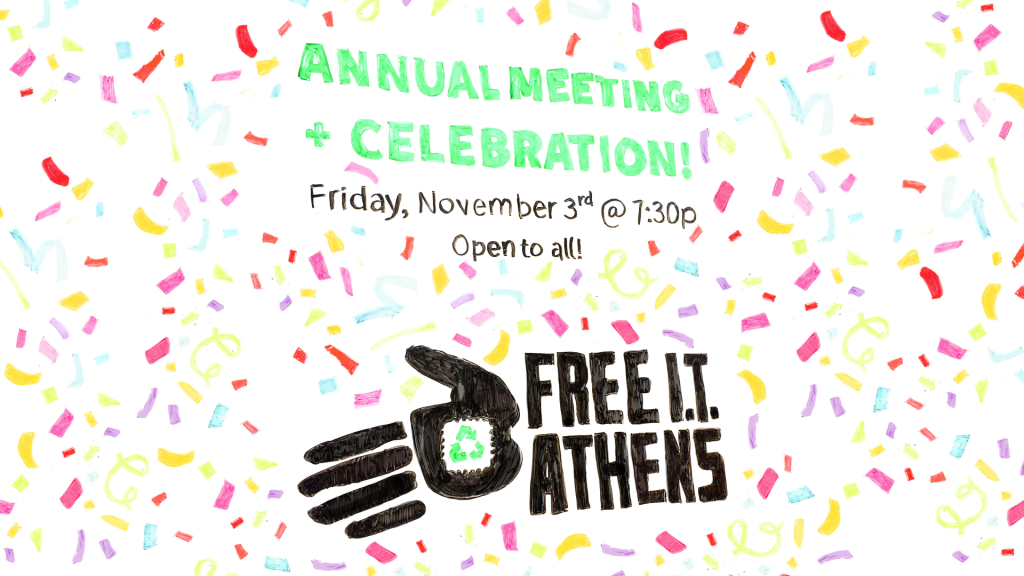 Once a year, Free I.T. staff get together to elect new board members. Turns out, it's a great excuse to grab some pizza and celebrate another successful year of FRITA!
Hop on over to the Facebook event page and let us know you're coming. See you there!
-Charlie