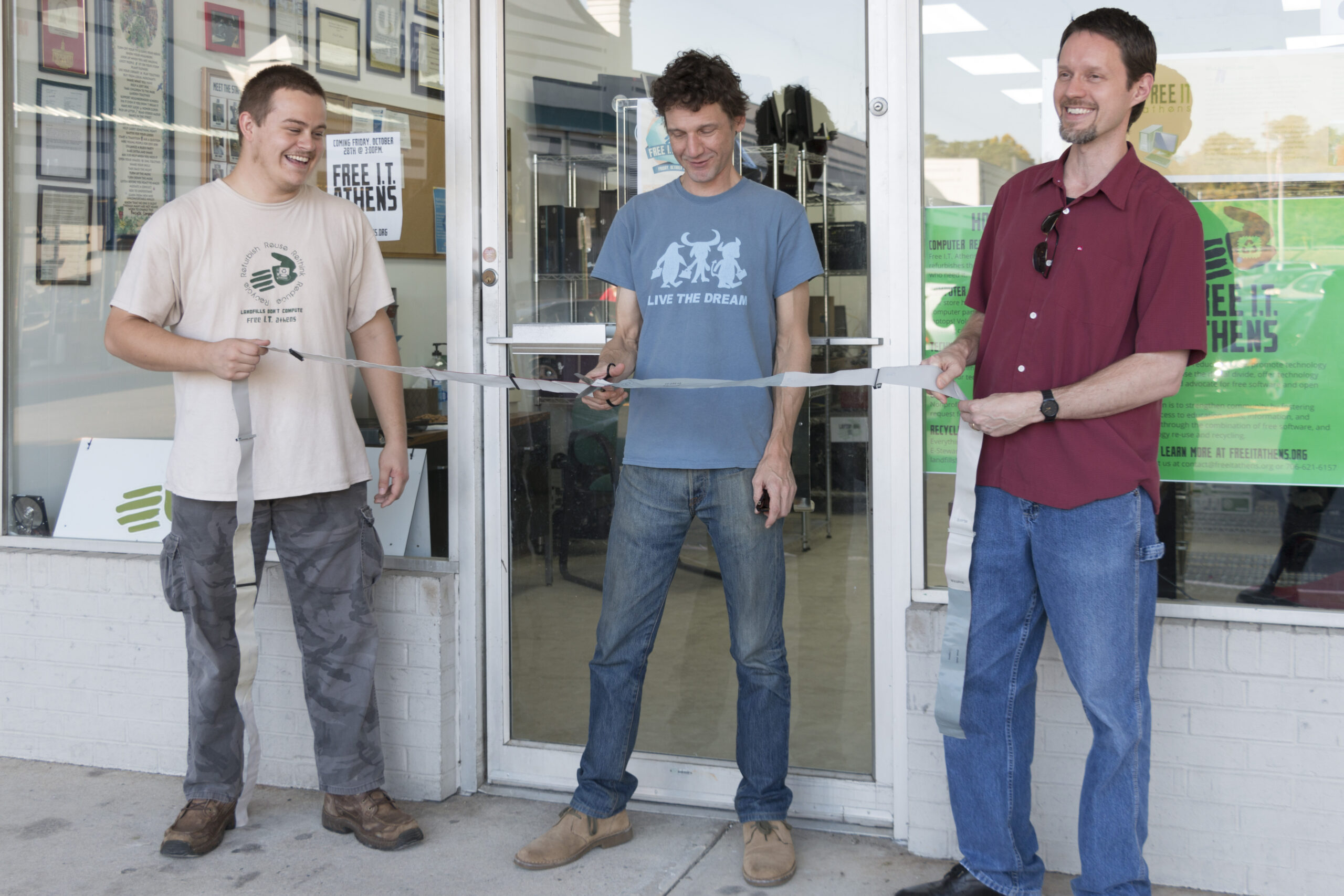 Reach us by either e-mail, telephone, or mail. Because we're an all-volunteer run operation, email is the fastest way to reach us. It may take a few days for us to return phone calls.
contact@freeitathens.org
(706) 521-3660 (messages only)
P.O. Box 81931 Athens, GA 30608
You can find Free I.T. Athens in the Homewood Shopping Center, located just off exit 13 of the loop at 2465 Jefferson Rd. Athens, GA 30607.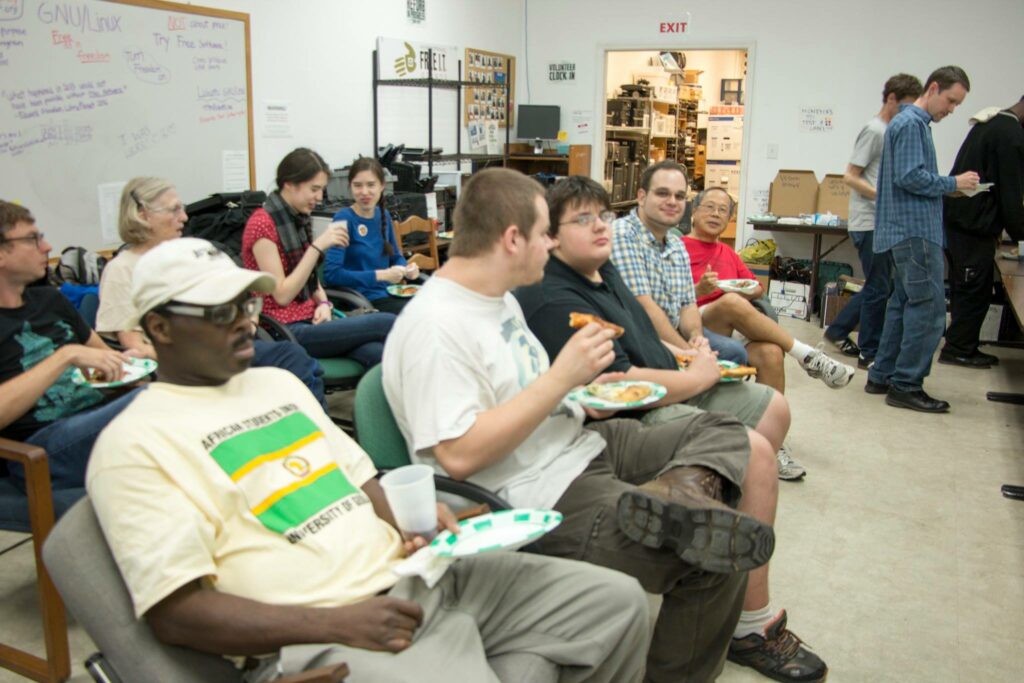 Nearby Stores
Atlanta Mission Thrift Store
Dollar General Market
Red Nails
Taqueria La Parrilla
Classic City K9 Grooming
Rite Aid Pharmacy
China Wok
Office Lounge
The Cellar Wine & Spirits