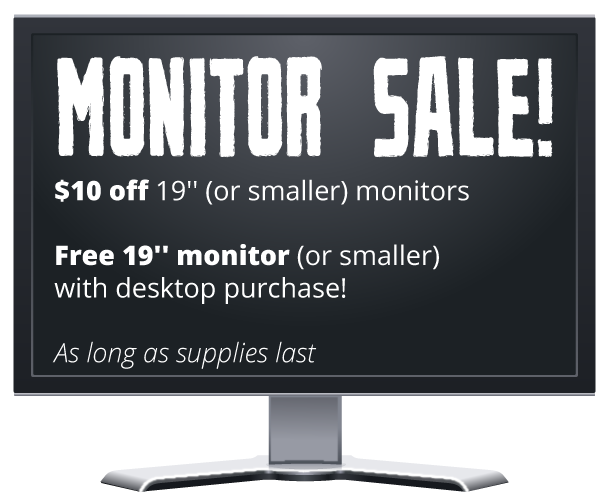 Our monitor sale is back and it's better than ever.
Get a FREE monitor 19″ or smaller with the purchase of desktop.
Not interested in a desktop? No worries. Get a 19″ or smaller monitor for $10 off. That means you can get a monitor for as little as $5!
View the Free I.T. Athens store page for prices.
See you at Free I.T.,
Charlie