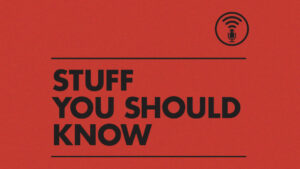 Years ago, Joel (all around FRITA superhero) wrote to the hosts of the Stuff You Should Know podcast. His letter was about ewaste and the work volunteers do at Free I.T. Athens, and it resulted in a really neat shout-out on the popular podcast based in Atlanta.
Late last month Stuff You Know did an update to a previous recycling episode. Guess which nonprofit is mentioned in the discussion on ewaste? Free I.T. Athens!
Check out "Recycling Update: How's It Going?" to learn about the world of recycling and give yourself a little cheer for supporting your community when Josh and Chuck mention Free I.T. Athens.
"Recycling Update: How's It Going?" episode page | direct mp3 download
Happy listening,
Charlie
P.S. Thanks to everyone who shared, sent messages about, or came by the workspace to give some encouragement about the last post. We all very much appreciate it!