>>> You're invited to Free I.T. Athens' annual meeting and celebration Saturday, October 13th at 6:30 pm in the workspace.
>>> Free I.T. Athens will close Saturday, October 19th and Sunday, October 20th.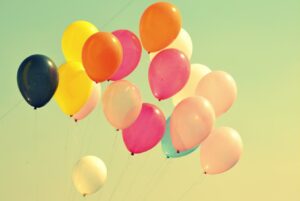 Annual Meeting
Each year, staff volunteers meet on the second Saturday in October to elect board members for the upcoming term. We take the opportunity to celebrate Free I.T., its mission, and all the wonderful people who serve it and our community. We'll have some noms and sodas, a casual presentation, and give a lot of high fives. Join us!
Closed Saturday 10/19 and 10/20
Free I.T. Athens will not be open Saturday, October 19th and Sunday, October 20th. Regular hours will resume on the following Wednesday.
Despite having 112 amazing active volunteers, only a handful of people have stepped up to ensuring open hours take place each and every day. After years of volunteering, that small group of people is teetering dangerously close to burning out. So, for their wellbeing and to make sure that Free I.T. Athens stays open for many years to come, we're taking a health weekend and closing up shop.
You may see these health weekends more frequently moving forward, but we'll always give you plenty of heads up here and on social media. We don't like closing down. Quite the opposite! We want to grow our open hours, which is why staff volunteers and board members are making some big changes for…
…the Future of Free I.T. Athens!
Everything is still in the early stages of planning, but we're working on a two-pronged approach for a thriving Free I.T. Athens:
Build a stronger volunteer backbone to prevent burnout by adding a role with additional perks. Volunteers who commit to being "head volunteer" for a day each month might get access to store discounts or additional computers.
Establish more regular business hours by hiring FRITA's first employee!
We're still exploring options and gathering information from other nonprofits, but many of us volunteers agree that this is the best path forward. Feel free to email us your thoughts or even drop by the workspace for a chat in person. We always appreciate your insights and advice.
Looking forward to seeing you at the annual meeting!
Charlie